Low temperature continuous slow cooking, precise temperature control within 0.1 degrees. It is the best choice for the healthy life of modern people to ensure that the cells of food are not destroyed and the nutrients of food are not lost. At the same time have waterproof, low water alarm, Safer, and more reliable.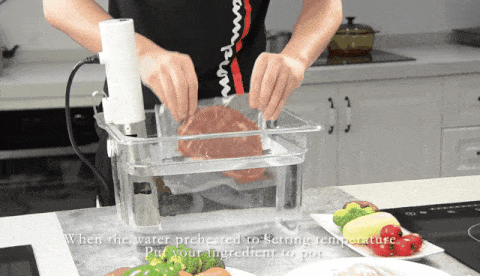 H-one Customized Perfectly Tender Sous Vide Recipe manufacturers From China,13 engineers for structure, electronics, quality, production and test,offer appropriate project in apperance,structure,and software according to your require.
1) Sous Vide Immersion Circulator Model E127.Find a health way to cooking2) Long 131mm,Width 131mm, Height 378mm,easy to carry3) IPX7 waterproof body, Safe as you want4) With flexible clamp,easy to put in and take out5) PTC heating element, to realize the uniform distribution of temperature field6) Choose the WIFI version, control by your smart phone, share your recipe with others
Copyright © 2021 Shenzhen H-one Electrical Appliances Co.,Ltd. - www.h-one.net.cn All Rights Reserved.
Choose a different language
English
bahasa Indonesia
Türkçe
italiano
한국어
ภาษาไทย
Tiếng Việt
Deutsch
Português
русский
العربية
français
Español
Current language:English