Portable Induction Cooktops are becoming more and more popular among customers nowadays.Usually we buy it because it's small dimensions,easy to storge and take out if we want to use it outdoors.If you want to buy one as an extra cooktop in kitchen or if you want to test induction technology before buying a more complex built in induction cooktop,portable induction cooktop is a good choice.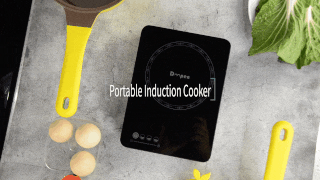 H-one Intro to Induction Stove Supply Single Burner Induction Cooker Mini for Household Office Dormitory and Camping Use H-one,A full line from purchase, IQC, testing, production, QA, shipping,you can get goods and service directly from factory, never need third party.- Mini for Personal UseIf you live alone, take it and a 140mm pot, one people meal is ready to 50%- It doesn't take up much space, No matter where you go:Dormitory,Office or Outside,put it in your bag,it can beAnywhere with you- Service in 24 hoursMorning Milk;Afternoon Tea;Night Noodles;Find more recipes it can bring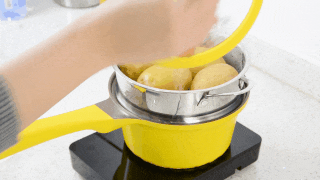 Wholesale B5 Size Portable Mini Induction Range in Black 1 Element Including Rapid Heating with good price - H-one
1) Portable Induction Cooktop type make it easy to use anywhere2) Single Burner with Long 345mm and Width 295mm3) Self-developed Single-switch technology module with normal fan cooling system4) Senor touch contorl with multi-functions5) WIFI app control with mobile, 2500W boost power can make water boiled in 3 minutes
Copyright © 2022 Shenzhen H-one Electrical Appliances Co.,Ltd. - www.h-one.net.cn All Rights Reserved.
Choose a different language
English
bahasa Indonesia
Türkçe
italiano
한국어
ภาษาไทย
Tiếng Việt
Deutsch
Português
русский
العربية
français
Español
Current language:English